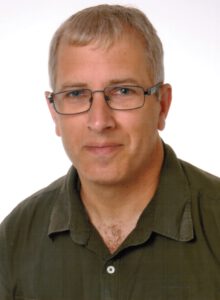 Martin Wolters
Board Chairman - Germany
Martin is the Chairman of the Yonso Project Model School Board. He received his Masters degree from the RWTH University in Aachen and an MBA from the Ohm Professional School in Nuremburg Germany. Martin worked in the USA for 5 years before returning to his home country Germany. He currently manages the R&D department of Dolby Germany GmbH. He is married and has 3 school-aged children.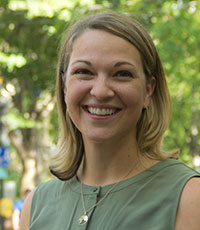 Anastasia Shown
Anastasia Shown is a lecturer at the University of Pennsylvania's School of Social Policy and Practice and a global education consultant. For the last decade, Anastasia has been designing and implementing community and school-based outreach programs to educate the public about Africa, the Middle East and Asia. She has expanded the network of Penn's Africa, Middle East, South Asia and East Asia Centers from a handful of local public partners to 100+ K-12 schools, colleges, nonprofits, professional associations and government agencies in Philadelphia, the nation, and abroad. She fulfilled her BA at Indiana University and the University of Ghana, majoring in Women's Studies. She earned her Master of Social Work degree at the University of Pennsylvania's School of Social Policy & Practice. She's done fieldwork and research in Ghana, Cameroon and Ethiopia. She was awarded the Global Young Advocate Award by the United Nations Association of America, a Fulbright-Hays grant to train U.S. educators in Ethiopia, the Centennial Partner Award by International House Philadelphia and the inaugural Globy Award for Educational Leadership. She is an alumni of Up with People International and currently serves on the Board of Directors for the United Nations Association of Greater Philadelphia and the Global Philadelphia Association.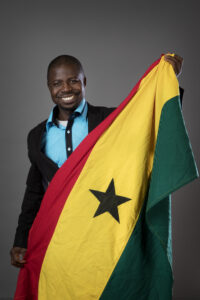 Kwabena Danso
Kwabena is the co-founder and the Executive Director of the Yonso Project, a rural community development based organization which works to improve educational and economic opportunities for people in rural Ghana. Kwabena is also the founder and CEO of Booomers International Ltd, a bamboo bicycle and accessories manufacturing social enterprise working to provide employment in rural communities in Ghana..
In 2019, Kwabena's dream of providing a model school within the communities came to fruition and the Yonso Project Model School was opened under his leadership and direction. During this period of championing of rural development he has had the opportunity to meet and interact some distinguished personalities including the current UK prime minister Boris Johnson, His Royal Highness Prince Charles, Canadian High Commissioner to Ghana, and the UK High Commissioner to Ghana.
 Kwabena is a Global Fellow of the International Youth Foundation, a recipient of the Airtel Touching Lives Award (2012 edition) and the Presidential Award for Grassroots and Rural community Development at the maiden edition of the National Youth Achievers Awards in 2012.  He is recognised as a leading social entrepreneur in Africa and was selected in 2018 for the Obama Foundation African Leaders Programme.  Kwabena holds a bachelor's degree in Psychology from the University of Ghana and a Masters' degree in Finance from the Kwame Nkrumah University of Science and Technology.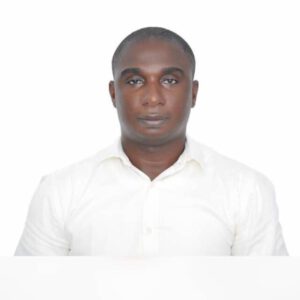 Osei Owusu Peprah
Osei-Wusu Peprah is a Chartered Accountant with over ten years' experience in financial management, in-depth knowledge in corporate and business strategies; grant management, highly knowledgeable in IFRS reporting, taxation, accounting, management and finance; outstanding organizing, planning, Grant Management and problem-solving skills. His experiences gained in grant management emanates from consultancy and audit services provided for the following donor and lending institutions such as Root Capital Inc./MasterCard Foundation., Techno Serve/DFID, Root Capital Inc./USADF and World Cocoa Farmers Organization /Stitching Rainforest Alliance. Peprah also worked with Lubeco Limited as Finance and Administrative Manager in charge of the accounting and finance department, Internal Auditor at Export Finance Company Ltd, Audit Trainee at Panel Kerr Forster (PKF) (Chartered Accountants and Management Consultants)
Additionally, Peprah has the following key experiences and expertise: Financial Modelling, Business and corporate strategy, Credit, financial and business analysis, IFRS Reporting, Payroll, Grant management, Audit, Accounting and taxation.
Jennifer Banahene
Since joining Yonso Project Model School, Jennifer has brought passion and dedication every single day. She is currently Senior Staff of the International Community School rising through the ranks. She is very passionate about education. She is also an educational trainer and consultant.